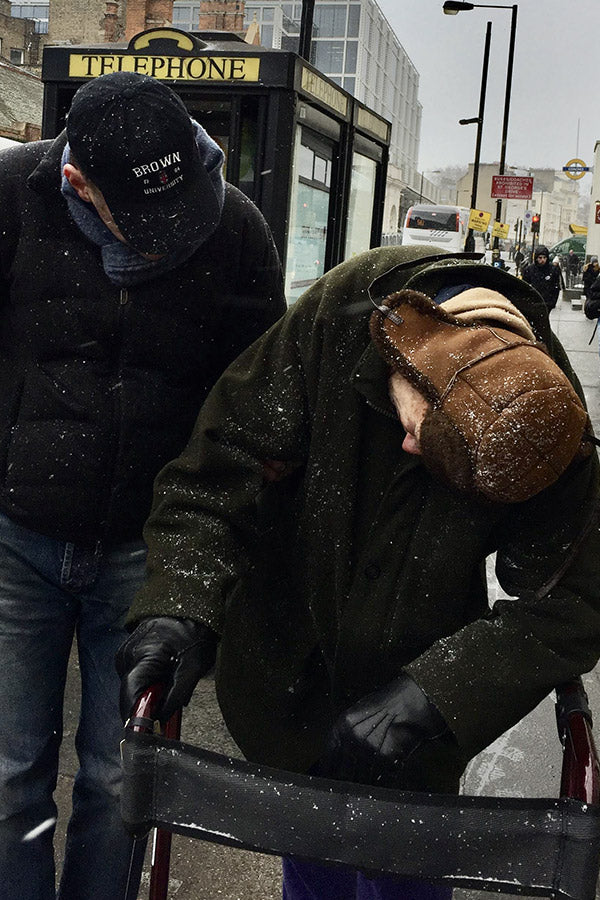 Our Story
Camino's founder, Duncan, developed Camino having seen his father fight Parkinson's for 25 years and have to struggle with walkers which had not really evolved in decades. He also saw his able-bodied mother suffer a fall, followed by another, and develop a fear of falling and sadly pass away all too soon.

So he took an ancient design and used the latest materials, motors, AI vision and robotic controllers to develop a completely new category of product and service. Duncan joined forces with Bill Gross founder of Idealab where he has successfully created over 140 companies. After three years and more than $3M in development, we are launching Camino across the USA in 2023.
We believe in the magic of movement to help you enjoy life, have fun and age well
We improve lives and reduce care costs by helping older adults stay actively mobile, more self reliant, and enabling remote care, therapy and diagnostics. Come, walk with Camino.
Senior Wellness & Inspiration
Our values guide everything we do at Camino
Fun

We know we all feel 21 inside and want to have fun. Movement is magic, and Camino helps you move more…making you stronger, healthier, and have more fun!

Supportive

We know that staying actively mobile can be challenging, but we're with you every step of the way, helping you through the bumps in the road.

Community-Centered

We believe in the power of staying connected to your family, friends, carers, and clinicians.

Focused

We are laser-focused on reducing your mobility challenges to help you stay active.

Simple

We believe technology can help you stay active, and that it must be responsive and simple to use.
and there's so much more to discover
Duncan Orrell-Jones

Co-Founder & CEO

"Watching my parents struggle with traditional walkers inspired me to create a walking assistant that's smarter on every level."

What inspired you to create Camino?

My family and I helped my father fight mobility issues due to Parkinson's disease for 25 years, while also caring for my mother, who suffered multiple falls and developed a fear of falling as a result. I saw a need for a smart, stylish mobility assistant that would be easy to use while providing valuable mobility data to doctors and physical therapists.

Why do you believe that movement is magic?

As we age, movement keeps us engaged with the world around us, which is absolute magic for the upkeep of physical and mental health.

Jeff Jones

Chief Business Officer

"My mum, never stops moving; walking in the woods, gardening, seeing friends, driving her car. She's adventurous and curious and full of wonder at the world. She's still 21 inside."

Why do you believe that movement is magic?

Because movement gives me energy and connects me to people, nature, and places.

Why did you join Camino?

The moment I saw Camino I was excited and inspired. I love bringing technology to people to help them live well. Camino is a great blend of style on the outside and amazing technology on the inside, with super simple controls. And I have a vested interest: I'm going to need one eventually and Camino looks cool and works so well.

What do you do at Camino?

I'm helping bring Camino to communities and spread the word of its benefits so more people can get moving, have fun, and age well.

Ivar Chan

CTO

"When I saw the walker, I wanted one immediately. After my injury, people with mobility issues became "my people." I can't think of anything better to put my energy to, than to help the cause."

Why do you believe that movement is magic?

Use it or lose it. After my spinal cord injury which initially left me paralyzed from the shoulders down, I slowly regained more voluntary movement of my muscles and now all movements are magical to me whether it's lifting a fork or standing up from a chair.

Which Mover inspires you the most (and why)?

Michael Manhardt, continues to live a full active life even after becoming a quadriplegic from a logging accident. I always say to myself, if Mike can do it...

What's your favorite way to get moving? I like walking in an exercise room with a lot of mirrors. There are so many muscles we use when we walk that we never think of. Walking with a walker while seeing my posture has been a helpful rehabilitation process.

Verna Chisman

Retirement Community Partnerships

"Movement improves my health, my spirit and keeps me involved with friends and family. I can't imagine a day without it…that's the magic!"

Why do you believe that movement is magic?

Movement is the foundation for a healthy lifestyle. I often reference "Inactivity=Inflammation." Movement improves my health, my spirit and keeps me involved with friends and family. I can't imagine a day without it…that's the magic!

Which Mover inspires you the most (and why)?

Due to my career path and passion to be with older adults, I am very blessed to have many inspirational movers in my life. The residents never cease to amaze me; their resilience and desire to live their life to the fullest; no matter what their age is uplifting. It is absolutely true…age is only a number!

Sharlyn Green

Senior's Wellness, Health & Fitness Guru

"Movement makes your body stronger and enhances your brain function. It gives me energy and elevates my mood - and that's magic!"

Why did you join Camino?

As a Corrective Exercise Specialist and Movement Re-education Specialist, I work with many individuals with physical challenges, including those with Parkinson's Disease and MS. The freedom and safety that the Camino Smart Walker can provide opens new possibilities for those with mobility challenges. I believe that the clinical application of the Camino device will be ground-breaking as well.

What do you do at Camino?

I am helping to get the word out about this innovative product - connecting individuals and communities - so we can keep people moving, strong and - most importantly - enjoying a life of fun and purpose!

Elaine Kozma

Data Scientist

"I joined Camino to build a socially and publicly impactful product using my skills as a data scientist and human movement researcher."

Why do you believe that movement is magic?

Movement is so much more than the sum of its parts. When I move, I don't only enjoy the benefits of making my muscles work or of increasing my heart rate. Activity reduces my stress, clarifies my thinking, and tricks me into wanting to eat well. If I'm having a bad day, going for a walk always makes things better.

Which Mover inspires you the most (and why)?

My father. He had a stroke two years ago, and had previously been physically active his whole life. Suddenly losing much of his mobility and independence was as much a blow to his spirit as it was to his body. I've seen him work relentlessly at his rehabilitation and make remarkable progress. I'm extremely proud of him.

Tuula Ritakari

Data Scientist

"I joined Camino because I wanted to help others live their life to the fullest."

Why do you believe that movement is magic?

For me, movement is magic because of how big an impact it can have on our mental well-being. Our minds and bodies are deeply interconnected, and to me, being active is the foundation for being happy and getting the most out of life.

Which Mover inspires you the most (and why)?

I'm inspired by everyone who gets up and moving in whichever way it may be, even on those days when it feels like a grueling task. We're all on our own journey – some running ultramarathons, others going for a walk around the block – but we're all doing it together, and smashing it!
Maria Thomas

Advisor

Maria is an experienced business and startup executive who's career journey includes product leadership at Amazon, Etsy's CEO and as SmartThings' (acquired by Samsung) Chief Customer Officer. Today, Maria focuses on consumer-driven health startups as an investor, advisor and Board member.

Sunil Nagaraj

Ubiquity Ventures

Sunil is the Founding Partner of Ubiquity Ventures, a nerdy and early VC firm focused on investing in leading "software beyond the screen" startups with $150 million under management.

Bill Gross

Co Founder

Bill Gross co-founded Camino with Duncan.  Previously he co-founded Idealab in March 1996. Idealab has created 150 companies.  Bill is a lifelong entrepreneur, starting his first solar business in high school.

Pair text with an image to focus on your chosen product, collection, or blog post. Add details on availability, style, or even provide a review.

Allen Morgan

IdealabX

After 40 years in Silicon Valley as a GP of Mayfield Fund and Idealbx1, and lecturing Entrepreneurship at Oxford University I've relocated with a portion of my extended family to Boise, ID.  Still fully active at Idealabx1, at Idealab NY, in my role teaching at Oxford, and in my board role at Idealab Studio, and still fully involved in the startup scene in Silicon Valley, NYC and LA.

Marcia Goodstein

Idealab Studios

Marcia Goodstein founded Idealab with Bill Gross in March 1996 and is currently its Chief Executive Officer and President. Prior to founding Idealab, Marcia was an early employee of Gemstar Development Corporation and worked in a biology lab at the California Institute of Technology.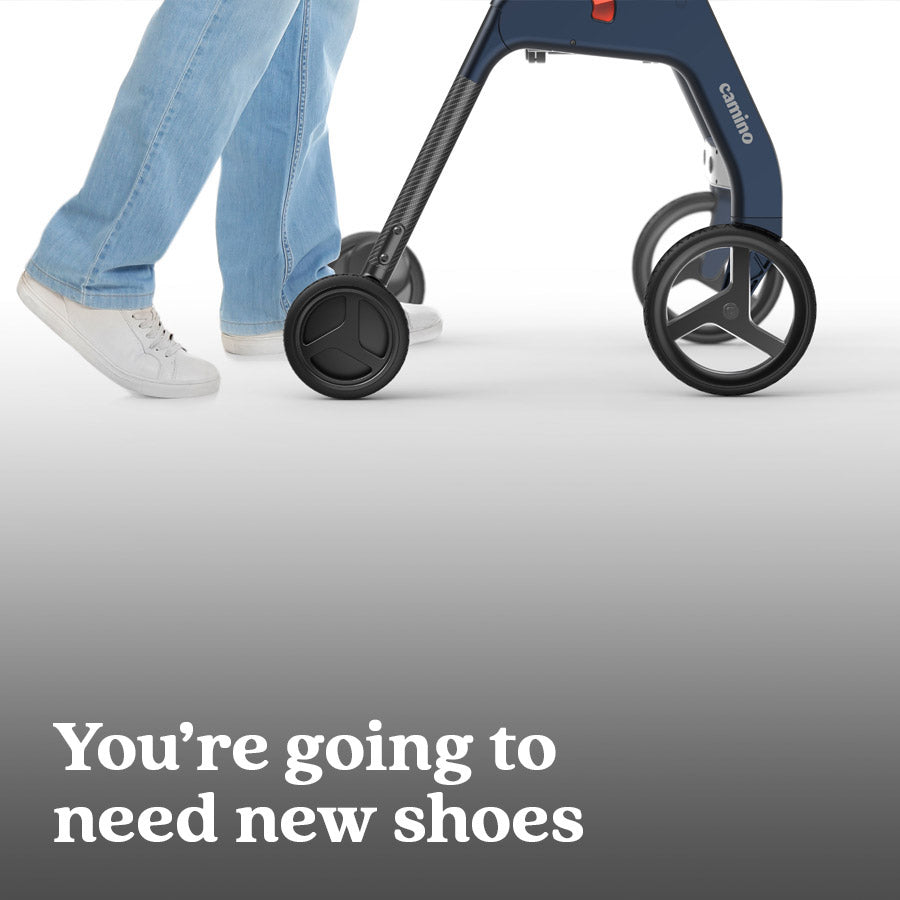 Come walkwith Camino,the Smart Walker
With our team of First Movers, we are in the final stages of refining and testing Camino for launch early next year. Sign up for an exclusive discount and early access to the world's first Smart Walker. Be a part of Camino's family of First Movers and join our waitlist.
Pre-Order