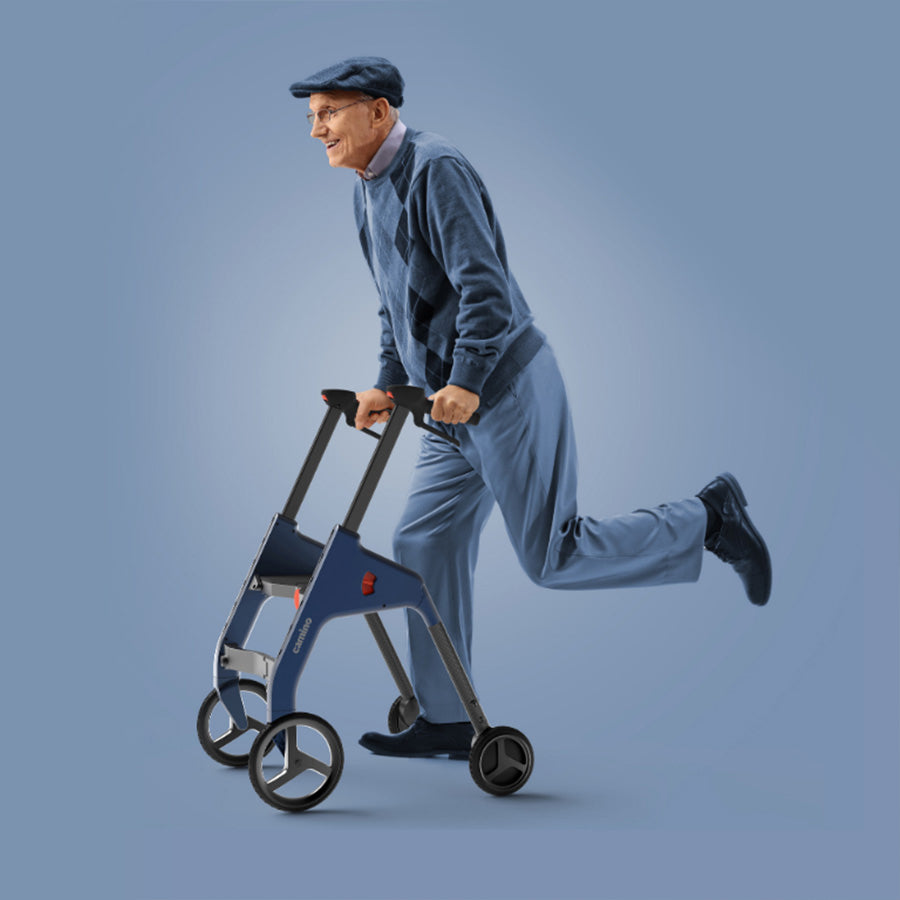 Introducing the next next step in senior mobility at CES 2023
Camino is the first truly smart electric-powered mobility platform that boosts, brakes, nudges, detects, protects, and a whole lot of other magical things that help keep older adults moving—so they can keep doing what they love.

More than just a device, our AI remote patient monitoring platform aims to reduce fall risks and care costs.

Visit us at CES AARP Innovation Lab Stand 52332 Venetian Expo Halls A-C
Camino Assist
Automatic power assist and braking


Camino Health
AI gait diagnostics and stability index


Camino Guardian
Hazard detection and avoidance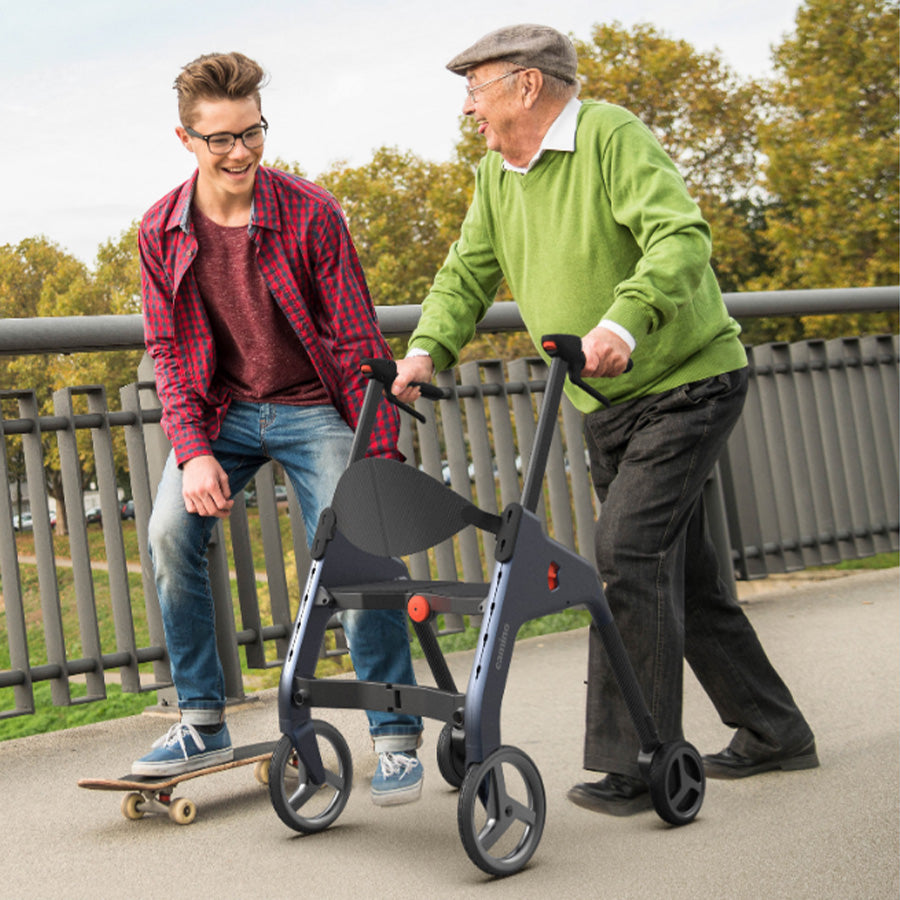 Movement Reduces Mortality
The Camino AI Platform is designed to inspire older adults to move more and move better. A stylish device, with AI analytics, served to the user as well as their family, carers and clinicians through simple informative interfaces and inspirational messaging.

Increasing older adults daily step count from 1,000 to 2,000 may reduce their mortality risk by 20%. Walking for 5 minutes within an hour of a meal can significantly reduce blood sugar levels. Moving more can help fight many conditions including:

Fall risk
Dementia
Diabetes
Cardiopulmonary disease
Cancer

Camino is on a mission to help older adults discover the magic of movement, one step at a time.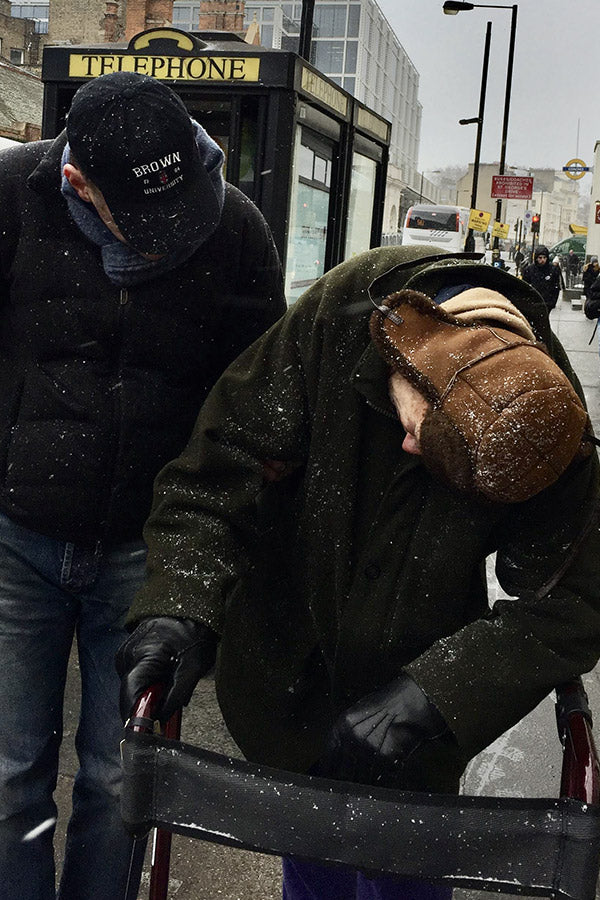 Our Story
Camino was founded by Duncan (a Brit living in California) having watched his father battle Parkinson's for nearly 25 years and struggle with the inadequacies of current walkers. Duncan was appalled that in a world where cars, kitchen appliances, and even bikes get better every year, walkers have seen no innovation in decades. Millions of people who struggle with walking or fear falling have no choice but to use antiquated devices that are untouched by user-centric design and technology. Many shy away from using stigmatizing walkers and succumb to a sedentary lifestyle and early mortality.

It's obvious that these underserved populations and their care providers deserve better. So Duncan quit his media career — he was an executive at Disney and Nintendo — and joined forces with Bill Gross of Idealab who had successfully launched over 140 companies, to reimagine the walker as a smart, powered device that it not only truly assistive but also unlocks the power of AI to deliver gait and health insights.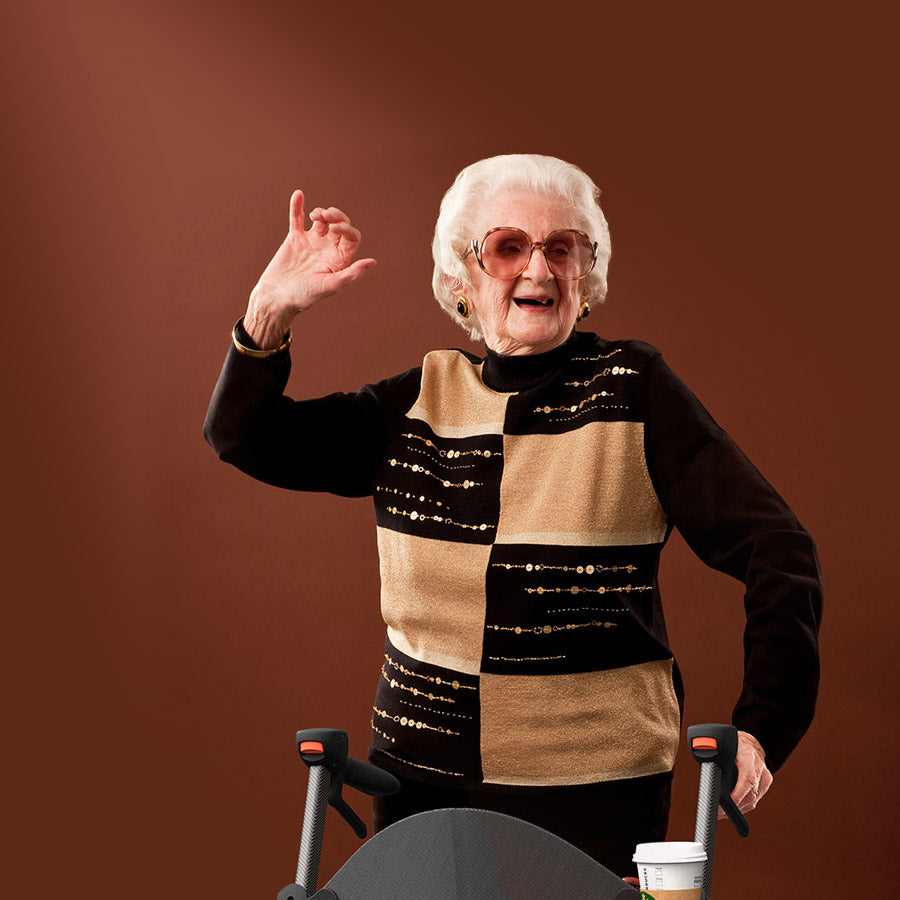 Camino Assist
A little boost uphill, a little brake downhill. Camino magically moves with you. No buttons, no levers, just a little Camino magic.

Walk tall with Camino, and there's no need to push your walker uphill ever again. Camino feels light as a feather. Enjoy the magic of movement with Camino!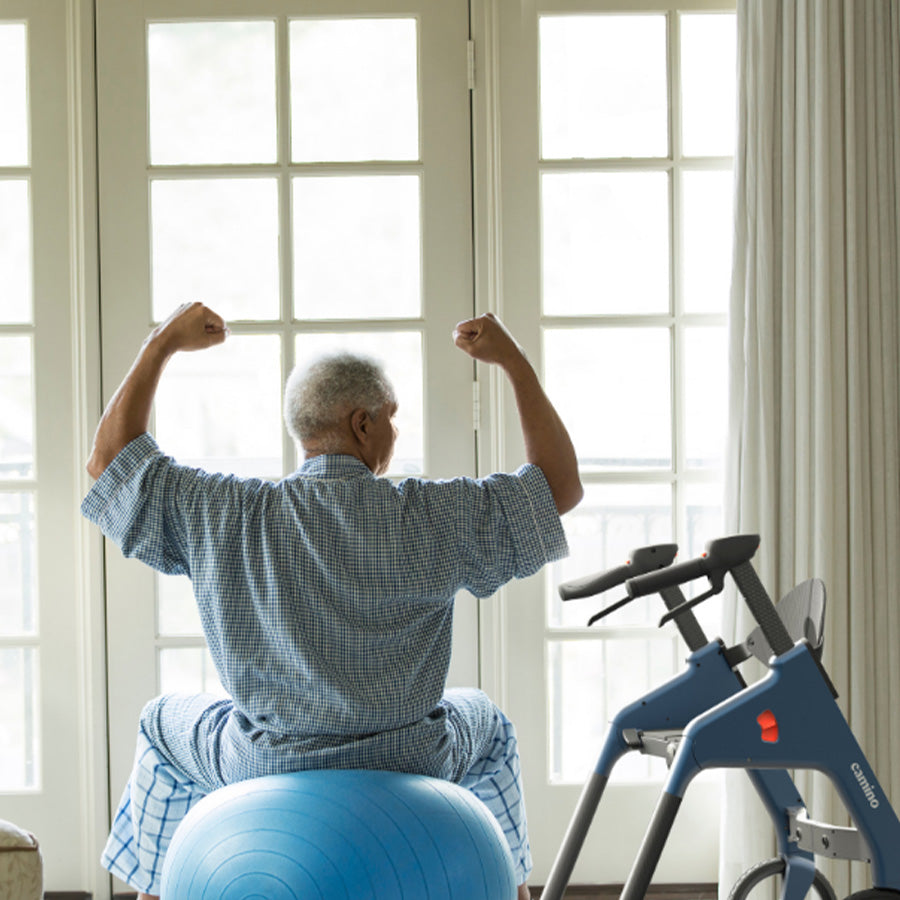 Camino Health
Gait is the 6th vital sign of geriatrics. Until now this insight has only been available in the lab, occasionally. Now it's available 24/7 to open up a new window on seniors' health.

Our 3D gait platform tracks 22 gait metrics every step throughout the day and night. Detecting and alerting the onset of instability and other shifts in health.

Clinical trials are in design to detect & easing Parkinson's freeze of gait. In time we expect to detect the early onset of conditions such as UTIs and better diagnose different types of dementia.

We're just at the beginning of a revolution in geriatric health and care.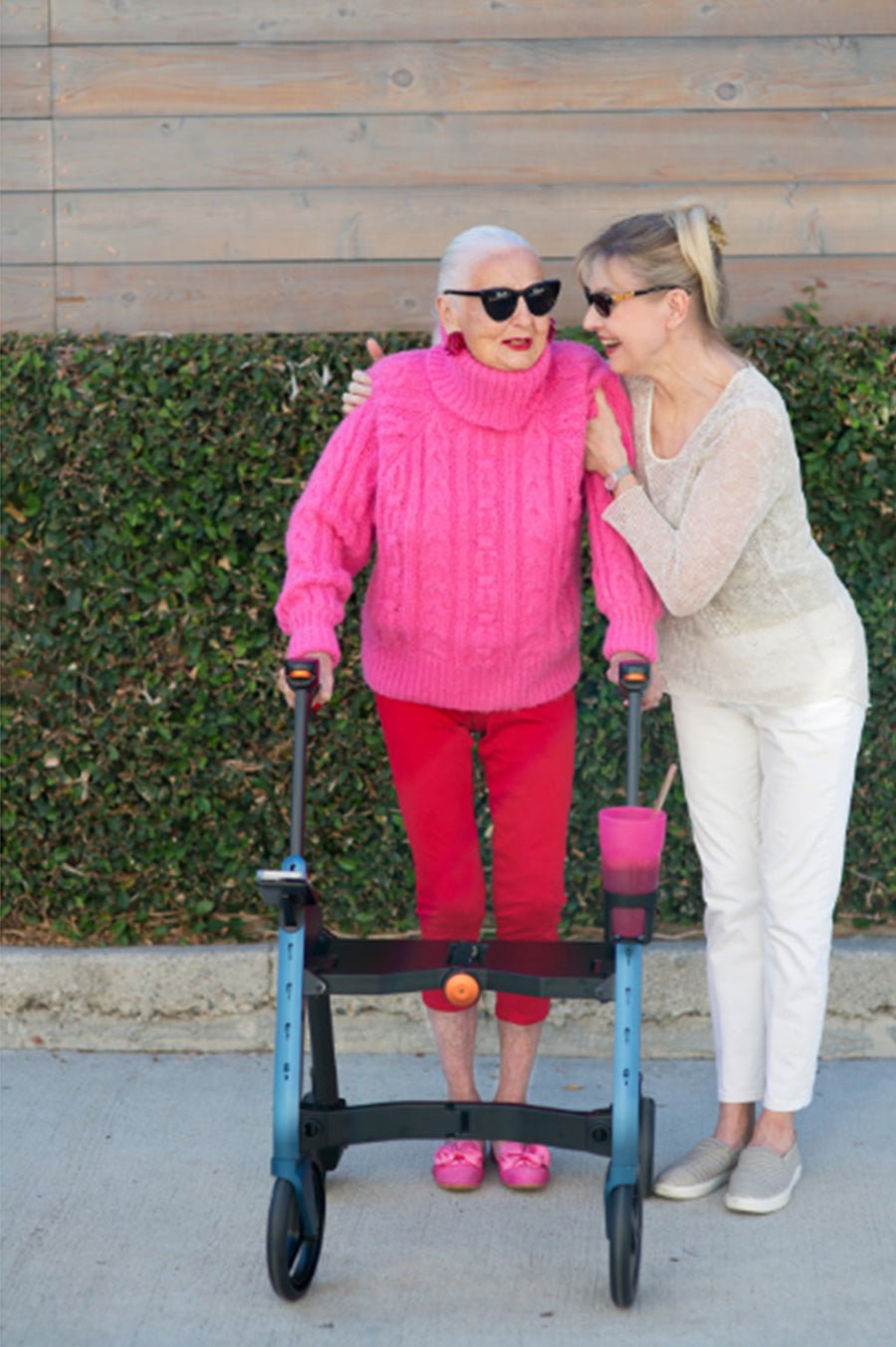 Camino Guardian
Forward hazard detection, feet monitoring, and smart braking enable active safety responses

Camino Guardian will help movers avoid obstacles such as trip hazzards, other people or straying off a curb.

Unusual activity or in-activity can be notified to carers or clinicians.

Coming in late 2023.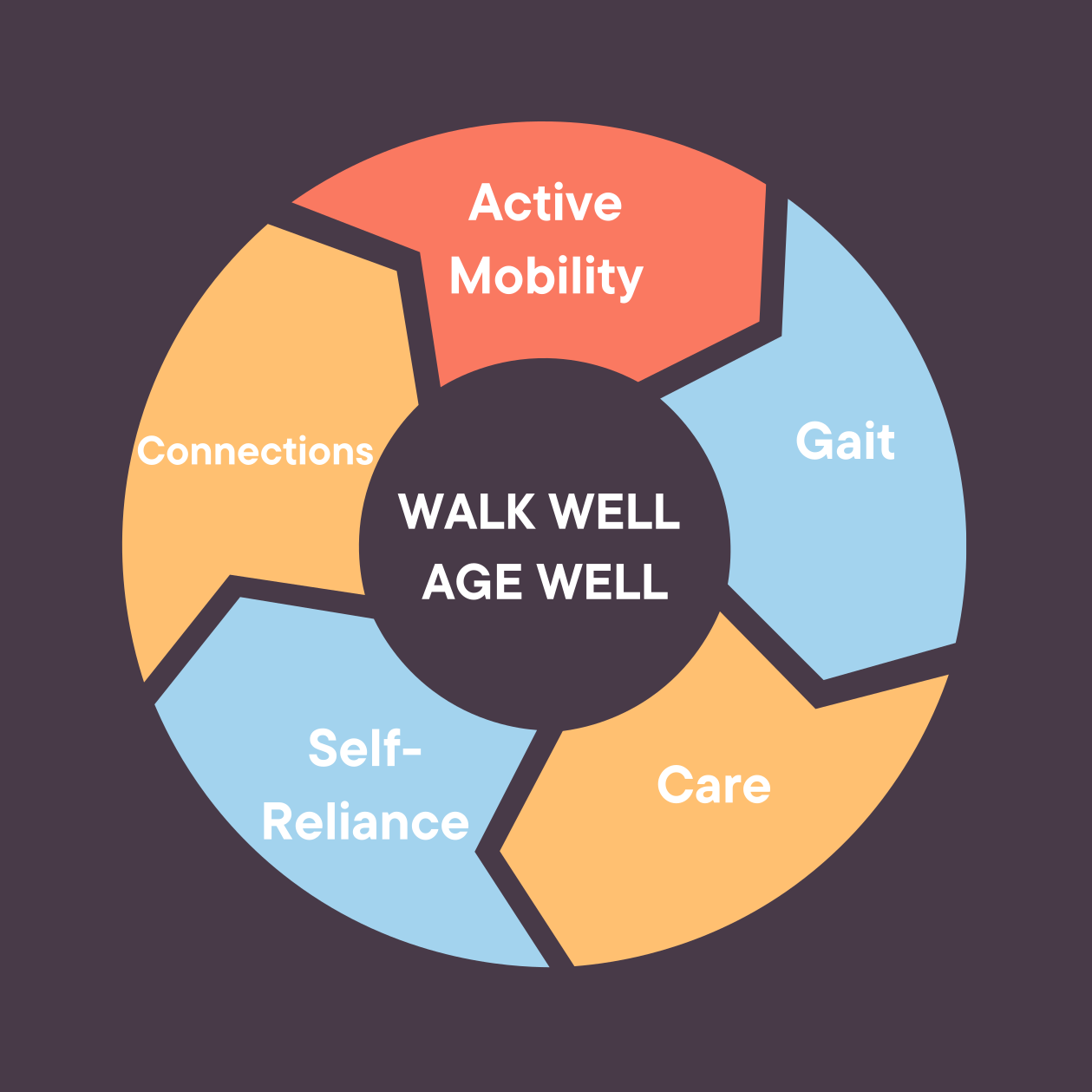 Camino Pro
Camino Pro is designed for PT assessments and wellness assessments in retirement communities, rehab clinics, and skilled nursing facilities.

In trial mode at the moment, Pro unlocks an early view of Camino's 3D health features, providing specialists with never-before-seen insights into gait and activity in the real world day and night.

We're seeking additional innovative communities and care providers to join our movement and help us trial the Camino Pro.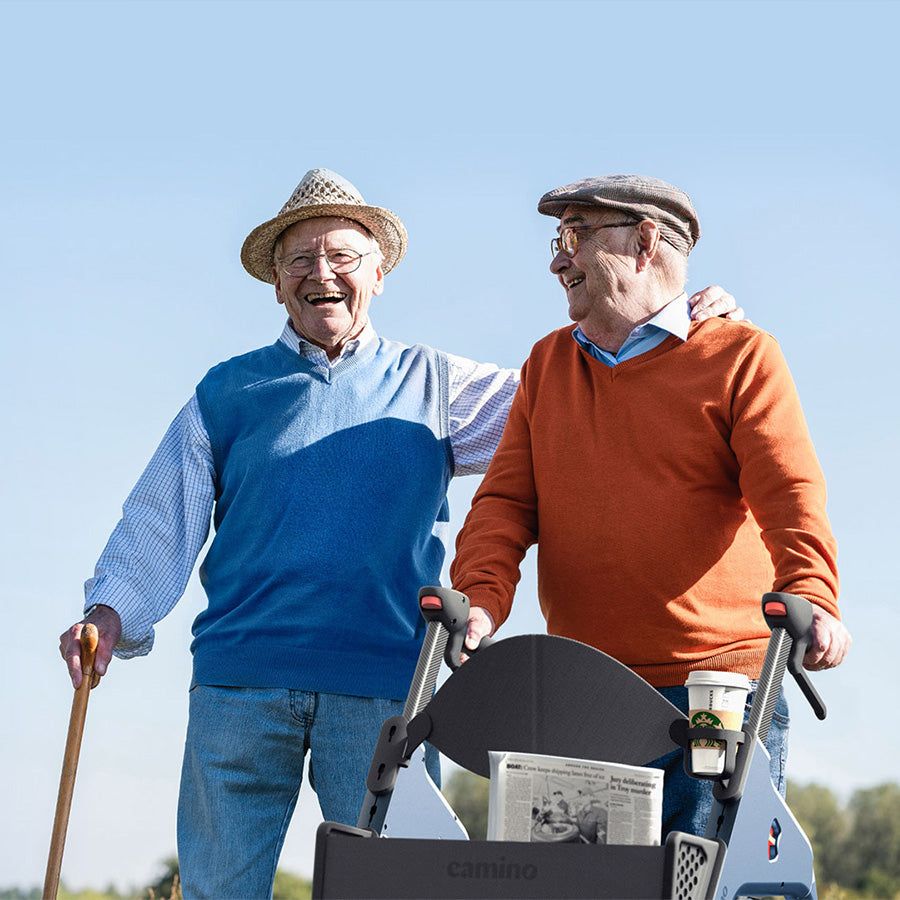 Come Visit Us
Please come and visit us at the AARP stand at CES 2023 Stand 52332 Venetian Expo Halls A-C

We are in active discussions with:
Partner retirement communities in the Pheonix Valley.
US and international distributors.
Investors.

We'd love to expand our conversations. Please contact us at hello@caminomobility.com